Way of Work

The Web Infra Academy offers IT and AI & ML courses and custom-made courses tailored to fit your enterprise.
You pay per training NOT per student.
Typically in an IT organization multiple technologies and multiple vendor products are used. The integration of these different technologies and products poses a challenge.
Training is often focused on one technology or is Vendor specific: a big part of the training is not relevant for your organization with a low ROI as a result.
The training offered by the Web Infra Academy can be Vendor specific, Multi-Vendor or non-Vendor specific, but can also include:
Enterprise Specific Integration standards and guidelines for Web Front-ends and Back-ends
Enterprise Specific Security Infrastructure (Single Sign On (SSO), Security Event Monitoring (SEM), etc.)
Enterprise Specific Monitoring Infrastructure
Enterprise Specific Networking Architecture
Enterprise Specific Application Frameworks
Product Consolidation within your Enterprise
Any specific standards and guidelines the client requires.
Webinar and eLearning
The Web Infra Academy has its own filmstudio to create eLearning modules and to deliver webinar.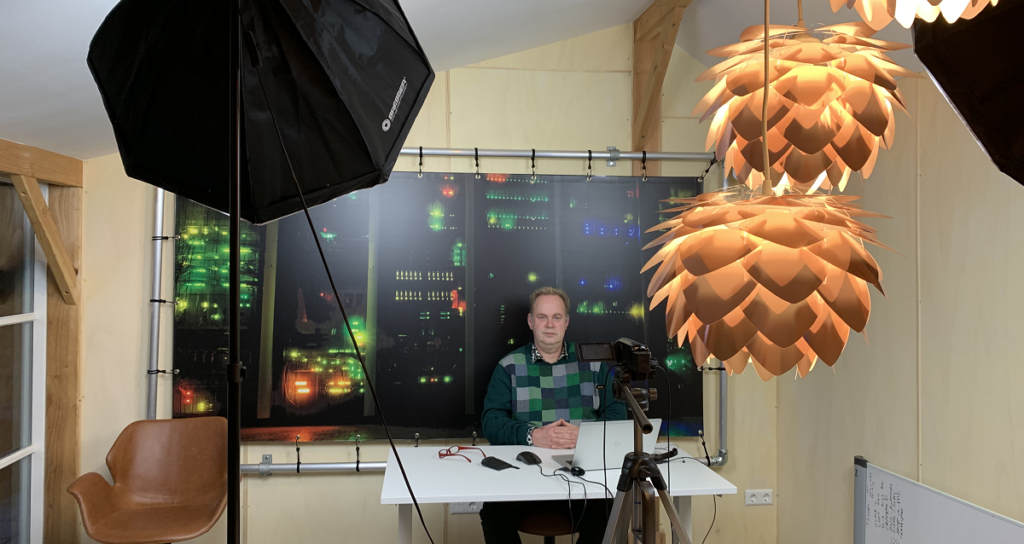 Instructor-led Training
Classroom training, also referred to as Instructor-Led Training (ILT) is still considered one of the most popular mediums of training. Face-to-face interactions with the instructor and real-time discussions are most effective.
Our passionate Instructors can easily convey enthusiasm coupled with customized and effective training material.
We offer ILT solutions designed to match the skill level of the target audience and which fit the technology used in your organization.
The Instructors of the Web Infra Academy
The Web Infra Academy has an extensive network of professionals.
We follow a strict selection procedure for our instructors:
They must use clear communication, able to inspire students with different skill levels
They must have extensive hands-on experience and the ability to use examples and case histories to explain the material
They must be passionate professionals and experts in their field
The best IT specialists often lack the ability to communicate clearly.
Communication and other specific training skills are essential to be able to inspire the students. The Web Infra Academy will select the best candidate based on these criteria.